The Bare Foot Chef.... my Balinese Master Class!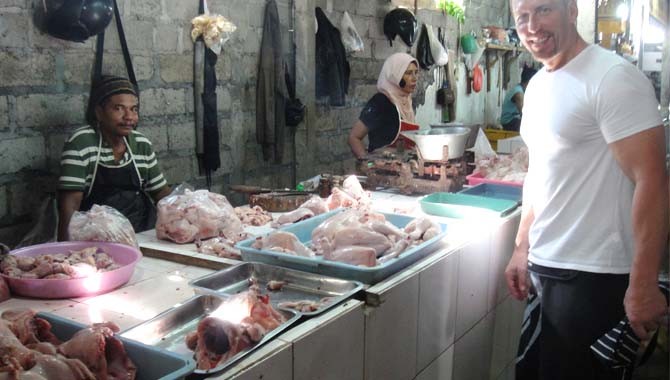 Martine and I have just returned from a very relaxing two weeks of  R&R in Bali.  As I have just finished my Chef course last year, I thought participating in an authentic cooking class in Bali was the way to learn about Indonesian Style Cooking and the their unique spices and herbs.
And, I was not disappointed…. Authentic Balinese is the best way to describe it!  It was a very cultured day… Starting with the Traditional Market (where local Balinese go everyday to purchase their Fresh Produce) and then Maria, our Balinese cooking guru, took us to her "Room" to teach us how they prepare and blend together the fresh herbs and spices.  (Keeping in mind the word "Traditional", everything was made from scratch – Martine even made the coconut milk! No cans here.)  The meals that we ate were packed with flavour and the aroma was a delight to the senses.  
We left our Hotel at 8:30am and arrived back at 3:00pm, so it was  a 6 and a half hour insight into real Bali living. – Flys and all!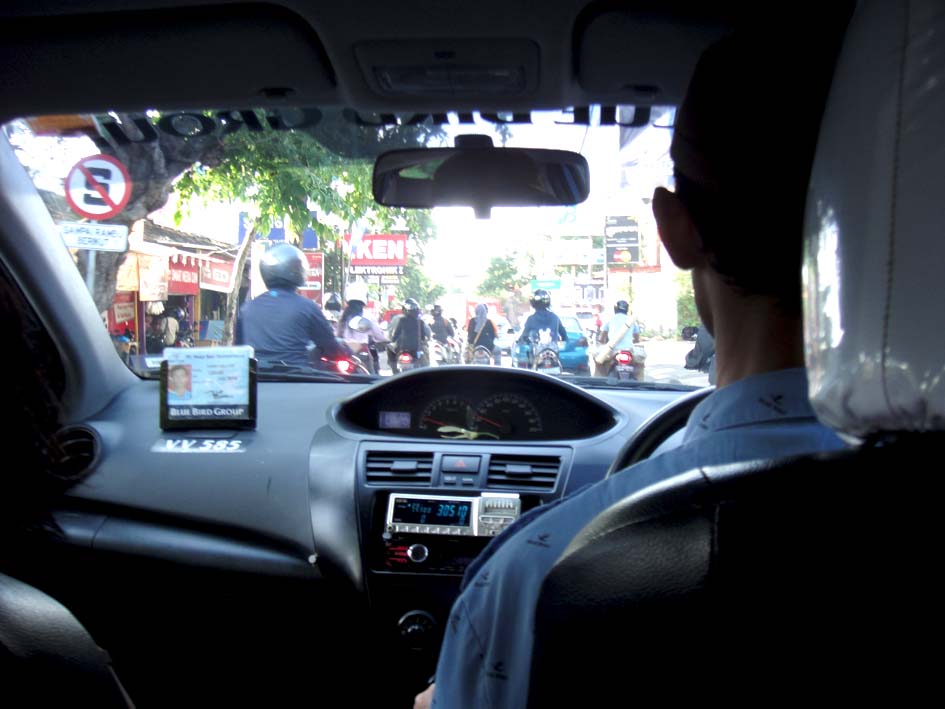 A typical Balinese street.  Mopeds everywhere, horns tooting constantly – but no road rage what so ever "No Problem".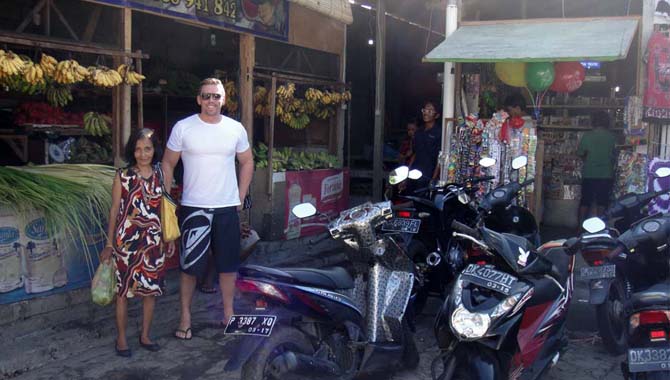 Introducing Maria our pint sized Balinese Cooking Guru at the Balinese Traditional Market…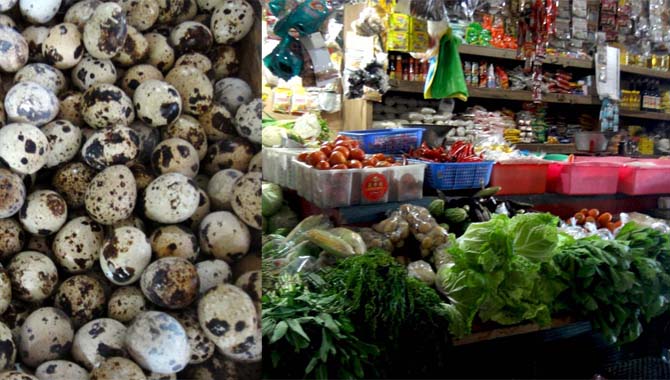 The image on the left are quail eggs! No egg cartons just all eggs jumbled in together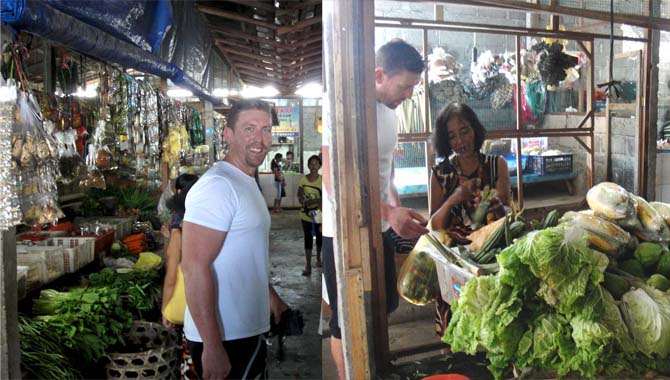 Maria giving me a crash course on the Indonesian vegetable names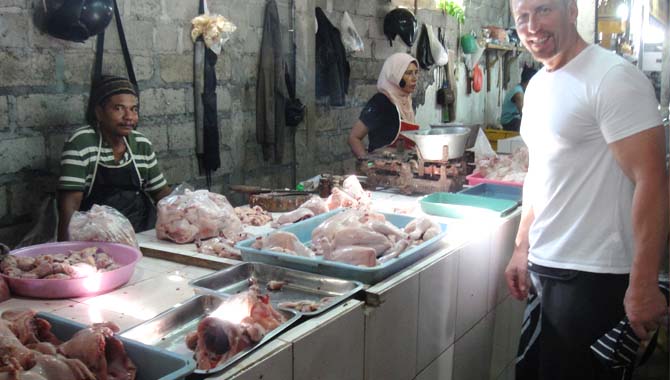 Meet the Balinese Meat Master – Yep, welcome to the Local butchery – FLYS and ALL!!! This market is not for the faint hearted, but it does offer you a first class view of how the Balinese live and how Australian Health and Hygiene is of a superior standard. Keeping in mind they shop everyday early in the cool of the morning.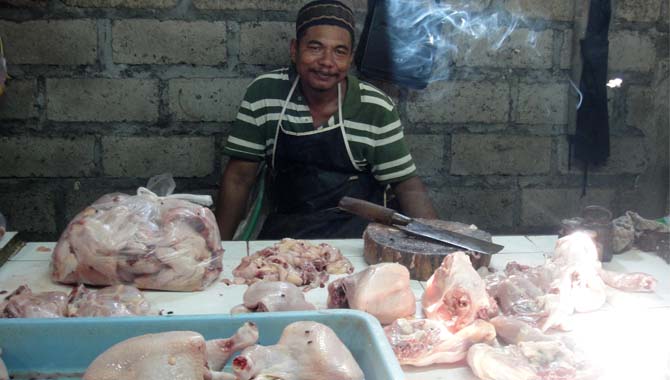 The joys of no Health and Hygiene – you can even smoke in the work place and if you look closely you can see the flies on the chicken and no refrigeration!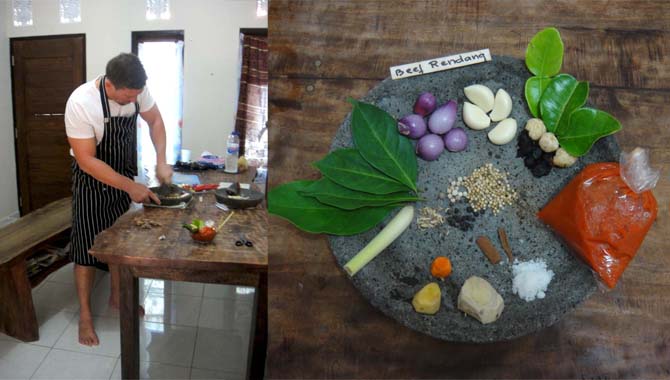 And so the cooking begins… The Bare Foot Chef! We started with Beef Rendang and thats me grinding down all the ingredients into a paste!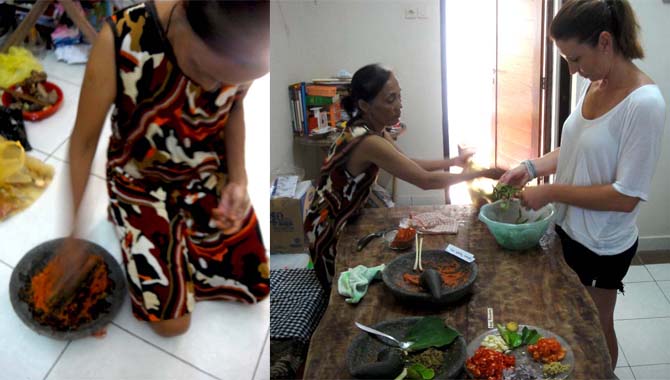 All in a days work for Maria!  This is Maria's room, the lounge, dining, bedroom are all this one room and a small bench for a kitchen and wash area and toilet. The simplicity of Balinese living.  Having said that it was extremely clean.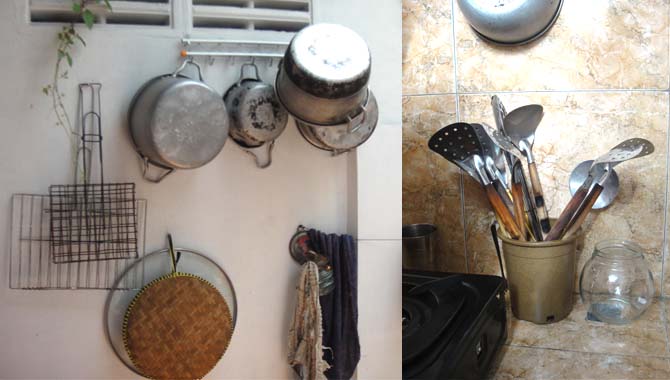 Tools of  the Trade!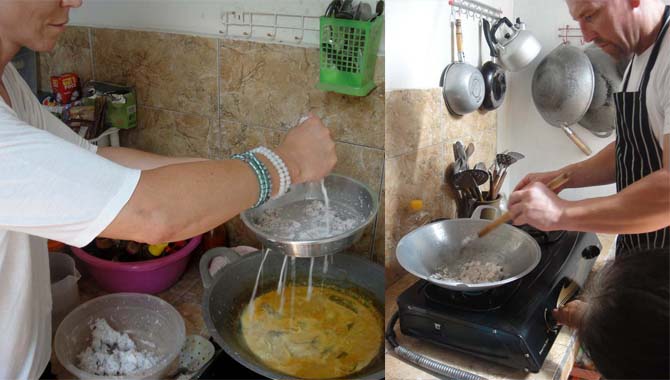 That is Martine manually making coconut milk.  It is freshly shredded coconut squeezed together with water in a dish and then repeatedly squeezed and strained! Simple!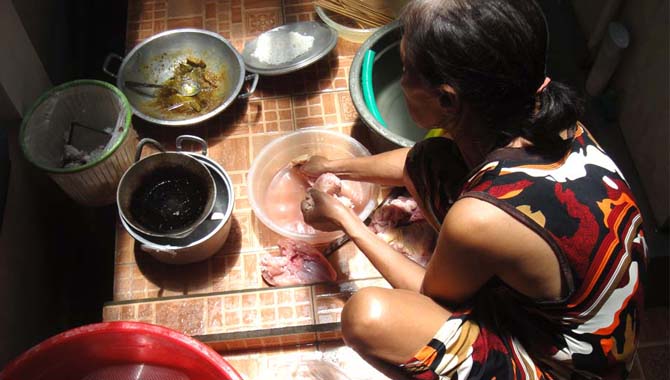 Maria showing us here Butchery Skills. That little tiled area is her washing area.  We likened it to a shower recess.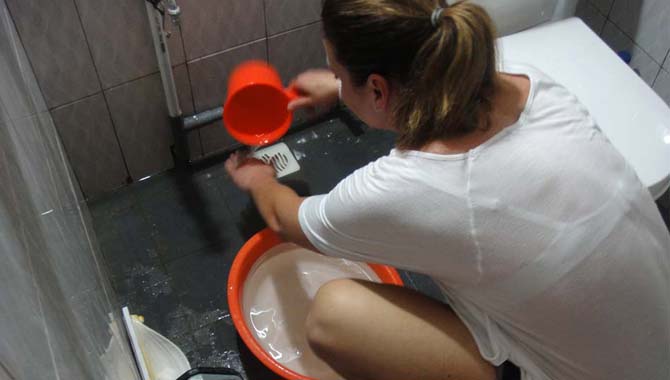 Martine washing her hands!  The white object on Martine's right is the toilet and the tap at the top right is where the hand held shower head attaches for shower.  Great eye opener for the kids!!!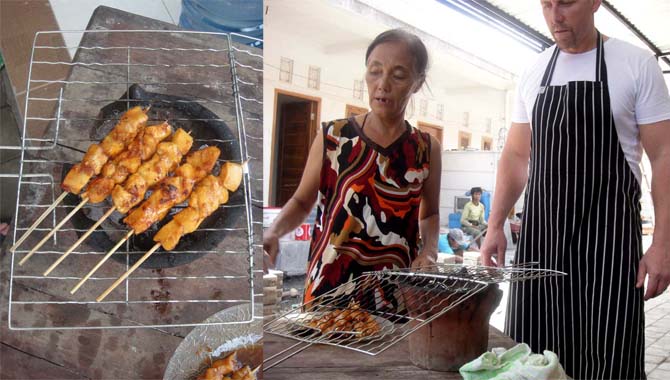 Our last dish of the day!  Old fashion Char Grilling.  We had to manually fan the coals to cook the chicken.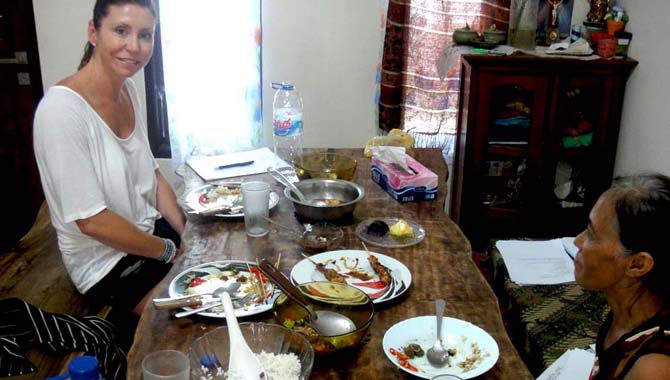 Martine and I were so tired (and starving by this time) after 5 hours of cooking we actually forgot to take a photo of all the wonderful food  we had hand made! but…. here are the remains!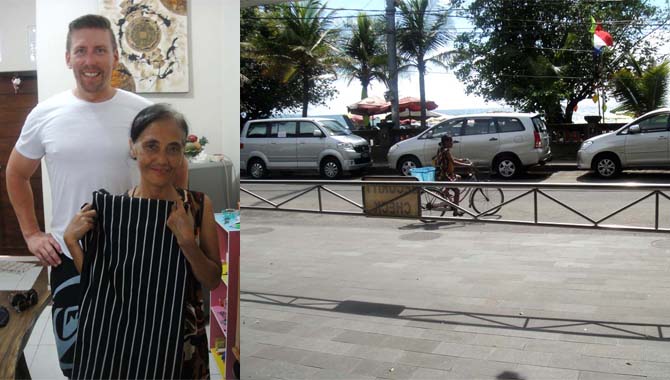 The Adventures of the Travelling Apron! Love a good Apron Shot! after our lesson was complete we gave my Butchers Apron to Maria – Her little eyes lit up like Christmas trees, she was so grateful!   We were dropped back to our hotel via a taxi with Maria – the last time Maria was seen was pedalling of into the Balinese heat for a good 30 minute ride back to her "Room". 
What a day!  So grateful in many ways for the way we live in Australia.
Maria's Cooking Lessons cost $350,000 rupiah (roughly $35)  for one person just for lessons or $400,000 rupiah (roughly $40) for markets and lessons.  It is VERY traditional and authentic and you must go into it with an open mind and although it was a long day we cooked and ate 4 dishes and had the pleasure in doing so with Maria's knowledge and guidance!  
If you are interested, we found her on Google and Trip Advisor but you can also email her on: nitri37@yahoo.com or phone: +62 81 933 106 371
Maria guarantee's Good Food and she does deliver – the flavours in all the dishes, especially the Beef Rendang were superb.