Eastern Suburbs Coastal Walk & Coffee...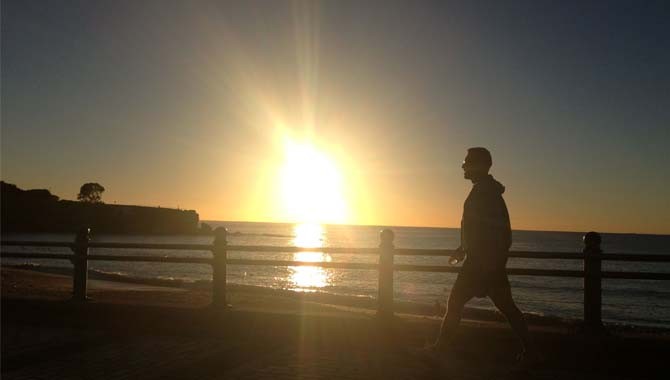 So who isn't on the hunt for a good walk followed by a great coffee? Unless, of course, your not a coffee drinker… An early morning walk with views to refresh your tired peepers – great for the Mind, Body & Soul…  What a way to start the New Year!
The Eastern Suburbs coastal walk took as a good 2 hours (maybe more)…. Keeping in mind we were constantly stopping for photos and to take in the views.  We parked at Coogee and headed to Bondi with a first stop of coffee in mind, and did we find a good one! 
The views along the entire walk were something to treasure.  Sydney's Coastal line is truly beautiful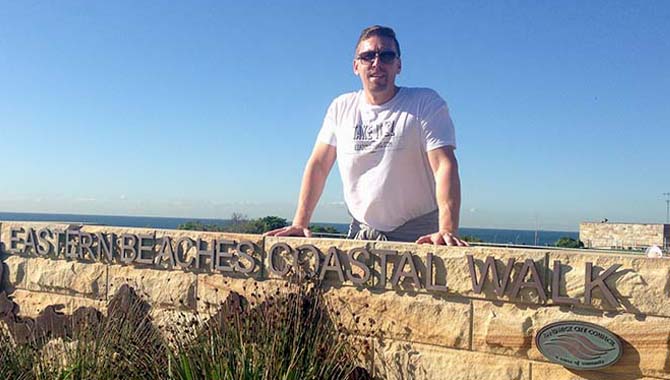 We started at Coogee, walked to Bondi, stopped for a refresher and headed straight on back to Coogee.  You could start and stop the walk from any entry point, make it as long or as short as you like!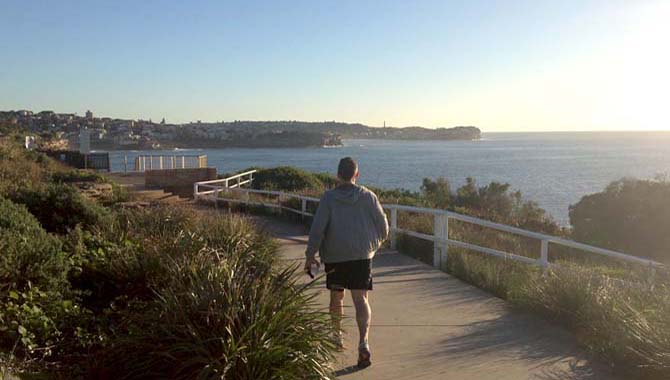 Nature and Ocean = Refreshing for the Mind, Body & Spirit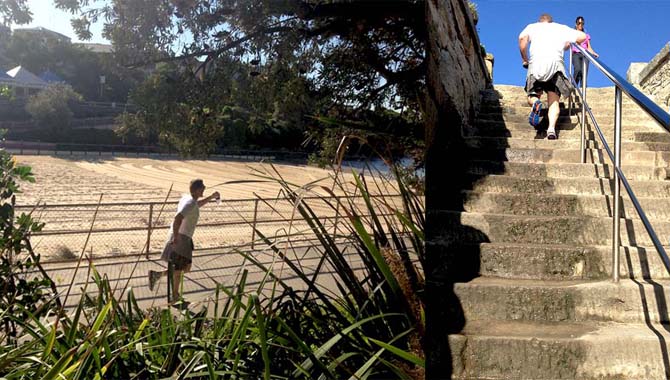 Plenty of stairs, certain sections could be a bother with a pram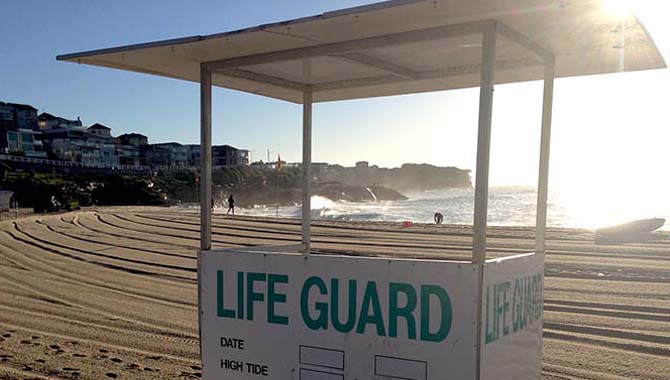 Bronte Beach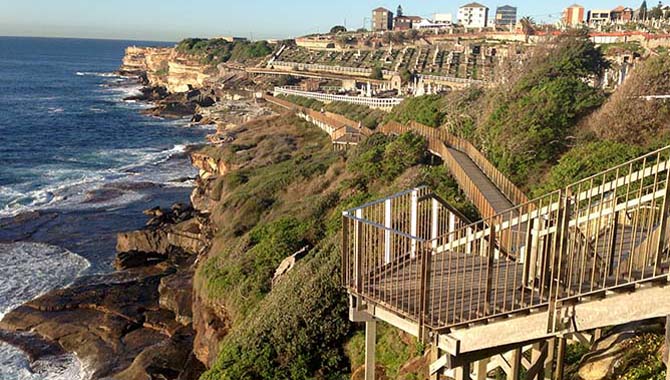 Drink it up! – let your eyes soak in the views…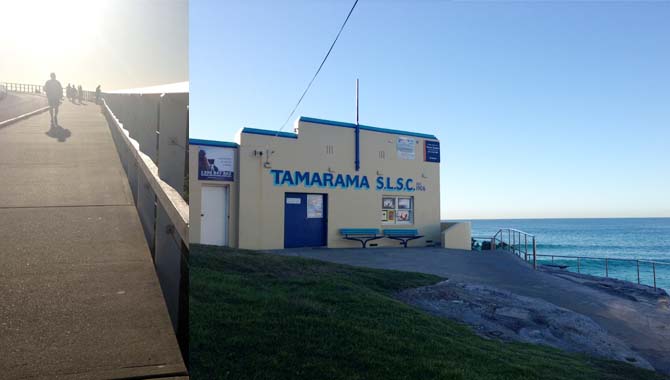 Tamarama Surf Life Saving Club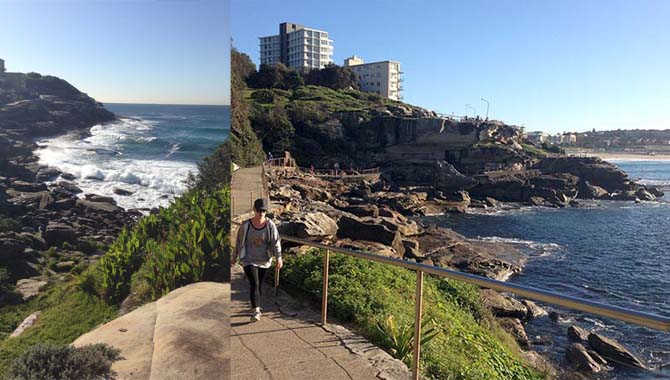 Almost at Bondi Beach – that is the Bondi Beach in the middle right edge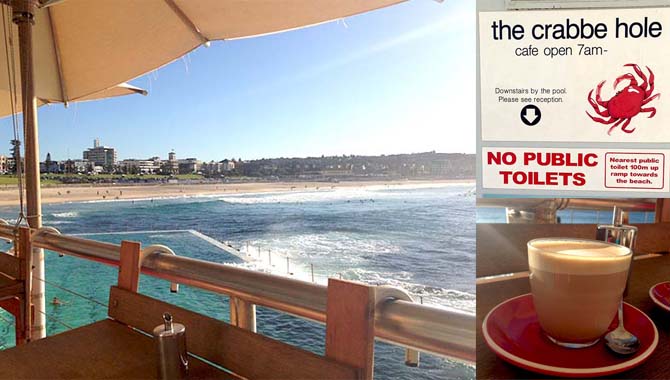 The Crabbe Hole, Bondi Icebergs, BONDI BEACH.  Great coffee with stunning views of the Iconic Bondi Beach.  So relaxing and quite soothing – Great Coffee, Great Views, Great start to the Day!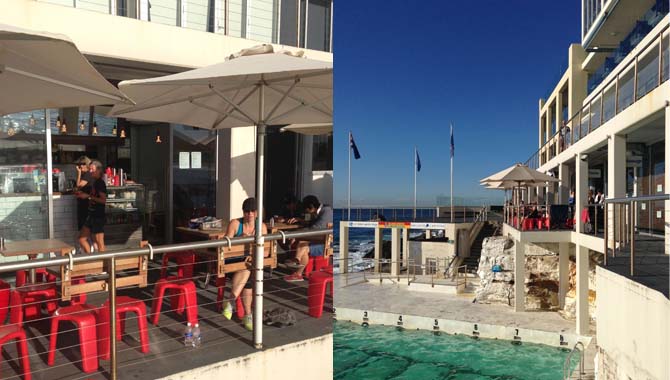 Perfectly positioned within the Bondi Icebergs.  Take the entrance to the pool.  
Would throughly recommend the Eastern Suburbs Coastal Walk to everyone. It does have plenty to offer.  You could set out for a nice stroll before or after lunch or even after a dinner at one of the plethora of restaurants in the suburbs along the walk.  Or even take a dip at one of the gorgeous beach spots!   
Do you have any favourite walks?  I would love to discover a New Walk and Coffee Stop!